Completely Close
Offer privacy and personal space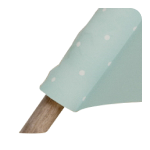 Floor Mat
Base attched to the teepee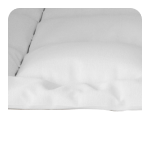 Interior Pockets
Pockets inside the tent could hold a lot of small toys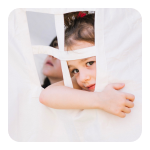 Little Window
The little window is perfect for peekaboo
about 3
In 1970 Gill Rogers started farming the land of his grandfather, R. P. Gillespie, a man respected and admired by his peers for his innovation in agriculture.

After over forty years of determination diligence, and hard work, Gill, and his two sons now operate one of the largest modern row crop farms in South Carolina "Rogers Brothers Farm".
Always mindful of the environment, Rogers Brothers Farm has grown by taking advantage of an opportunity, recognizing and utilizing available resources, and embracing new technology.
After a decade of experience in the peanut industry, we recognize that the climate and soil of South Carolina is ideal for growing the highest quality and best-tasting peanuts that can be found. In honor of our ancestors, we offer our roasted peanuts in the name of Gillespie's Peanuts.
Our experience has given us the insight to select peanut varieties for superior flavor and quality. The greatest care is taken in choosing varieties, processing, cooking, packaging, and handling to ensure that our customers will have the opportunity to enjoy fresh tasting peanuts.